Gold metal choices for your engagement ring
When you're planning to buy an engagement ring, you must have seen that there are different gold options available for you to choose from- 14K gold and 18K gold.
Though at a glance, it's hard to tell the difference between the two types of gold, there are a few differences between them.
Our guide will help you choose the ideal gold type for your jewelry, whether you're buying a ring, earrings, bracelet, pendant, or other jewelry.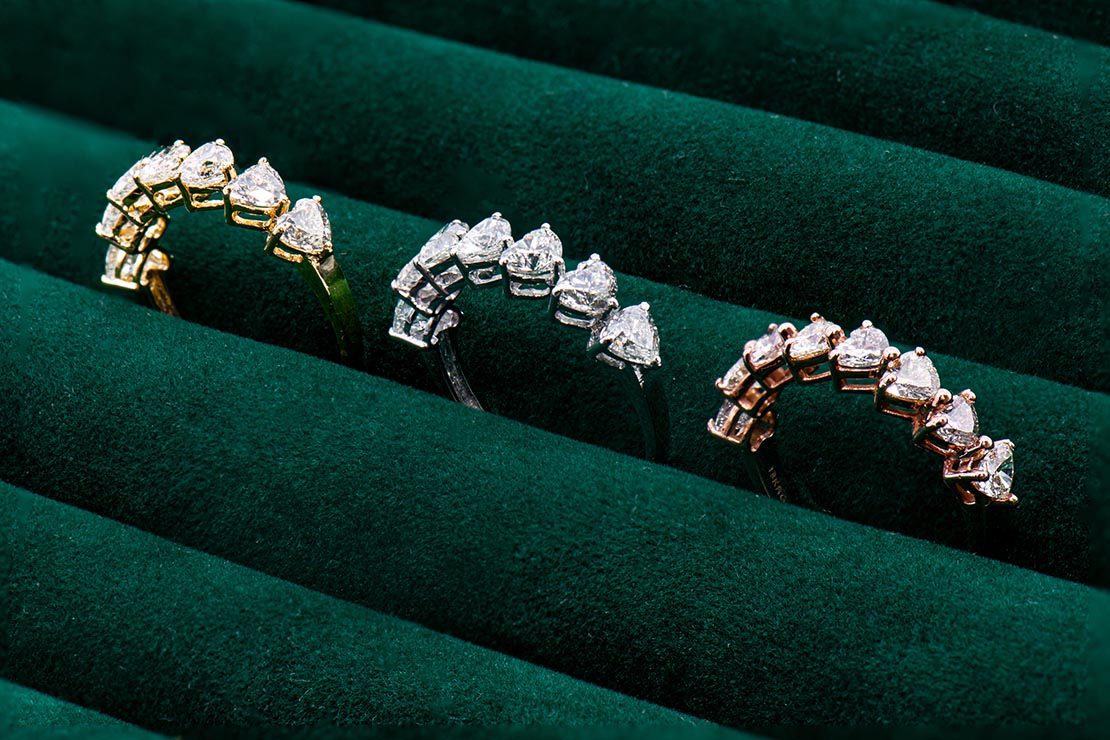 Differences between 14K and 18K gold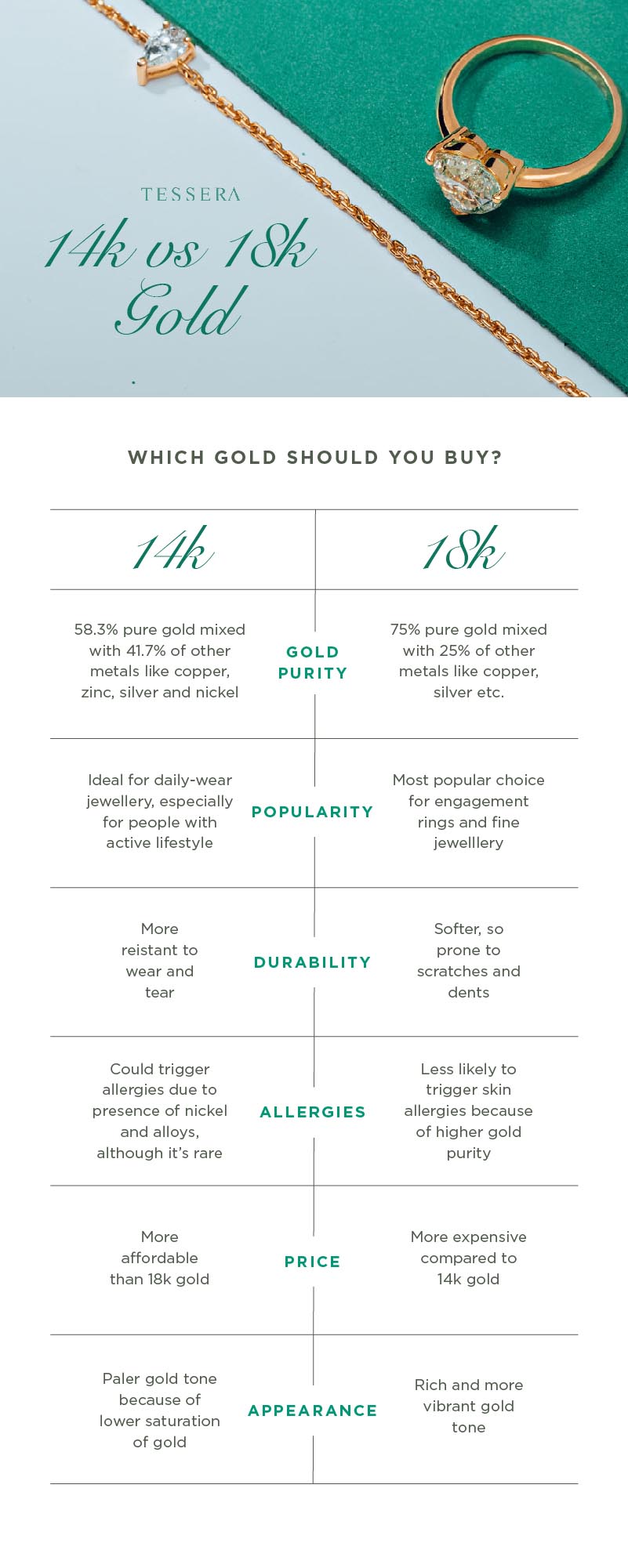 Why is it not possible to buy pure gold jewelry?
Most gold jewelry available in the market is not pure gold but made with an alloy mix of pure gold and other metals, making the gold durable. Any jewelry made with pure gold is likely to get damaged, dented, or distorted when rubbed against another surface. In addition, pure gold has an orangish hue and is not the standard gold color that we associate with gold jewelry.
What type of gold should you buy? 14K or 18K gold?
Both the gold types are popular choices for an engagement ring, but the selection of jewelry would ultimately depend on the wearer's fashion sense, lifestyle, and personality.
If you're looking to buy a ring for someone who works a lot with her hands and has an active lifestyle, a 14K gold ring will be a great choice. In addition, 14K gold is relatively cheaper than 18K gold and is durable, attractive, and scratch-resistant. All these reasons make 14K gold a popular choice for a majority of engagement rings.
If you want to buy a purer form of gold and durability is not a priority, the 18K gold will be a better choice. 18K gold is also a good option for people with sensitive skin and nickel allergies.
How do you choose the most suitable metal for your engagement ring? Rose gold, white gold, or yellow gold?
Once you've finalized the gold, you can customize your ring or jewelry by choosing from these three metals - white gold, yellow gold, or rose. See our handy guide below, which will make your selection process easier.